Discussion Starter
•
#1
•
Hello all!
We want to introduce to you a trading journal for the current generation that is designed to utilize as much of your trading data as possible to get you the best insights that can help you find your trade edge!
What are your most profitable setups?
Where do you consistently win?
How to improve your trade expectancy?
Let us answer your questions with 200+ interactive fully explorable charts and advanced comparison capabilities! We not only use your own trading data but also combine market technical analysis to derive hidden correlations between your performance and the market statistics.
Here are some highlight features:
250+ Visualizations - we leave no data unused.
Auto insights and quick stats about your trading performance.
Generate charts with buy/sell indicators + technical indicators for all your trades automatically.
Compare your trading strategies (1000s of trades in a single click!) and visualize performance using side-by-side chart comparisons.
Get to know more about the companies your trade by visualizing SEC's 13F filings + full fundamental data analysis - all part of your TradesViz dashboard.
​
With TradesViz, you can not only do
advanced trade journaling
and actually helps you
improve your performance
, but you can also get vital information and visualization of the stocks you trade. TradesViz has support for all major asset classes:
stocks, stock options, futures, futures options, and forex.
Trade journaling is one of the most suggested best practices for ANY trader - to help track, and learn from the historical performance one of the most useful things a trader can do. But trade journaling can be hard. Our primary goal is to make journaling as easy to do and to make it well worth your time.
All it takes is <2 mins to upload your file and we'll take care of the rest. Just try spending 5 mins on
tradesviz.com
everyday logging your trades and looking at your automatically generated charts and statistics. Most of our users notice
improvements in their performance
within 2-3 weeks of using TradesViz as the more data TradesViz has to work with, the more insight and analysis you can get.
We support over
30 international brokers and platforms
. Our always-updated list of supported import formats is available here:
https://tradesviz.com/blog/import
. We also support 3 international markets (
Canada, India, and US
) for full stock data support and chart generation.
TradesViz
is the only online journal to have full support for multi-currency trade execution input and multi-national market data support!
Still not convinced? Here are some real statistics and charts that you would see in your TradesViz dashboard: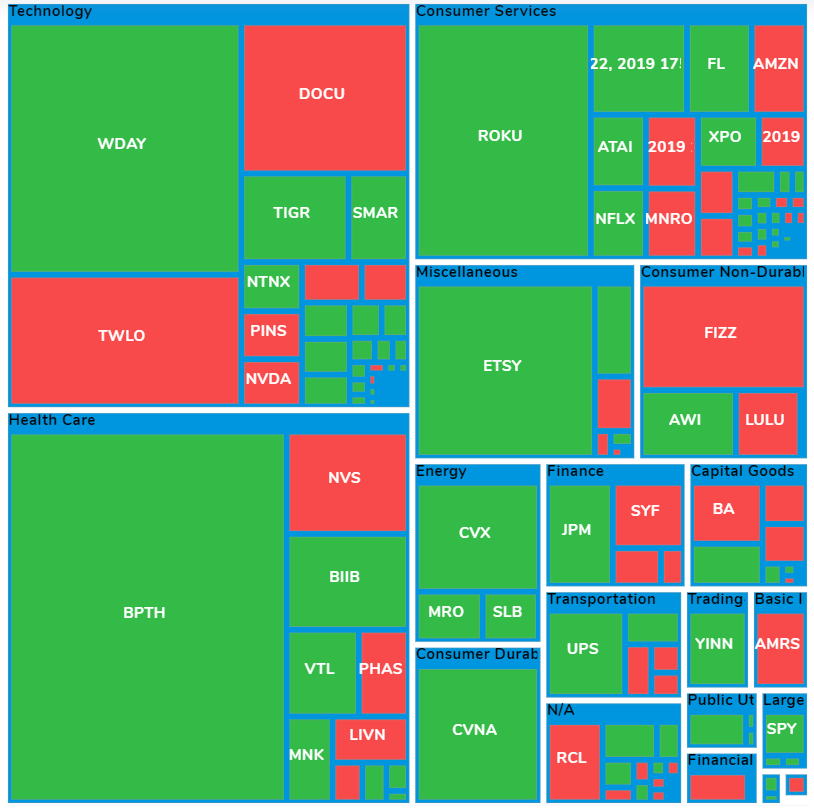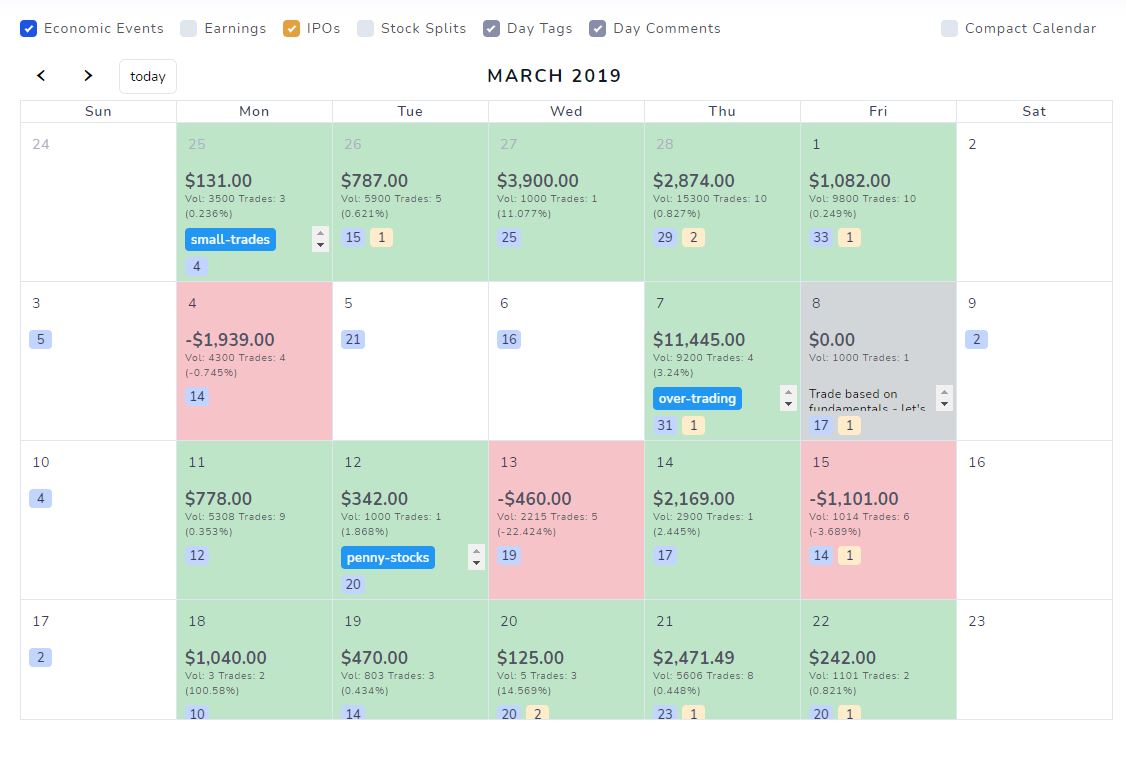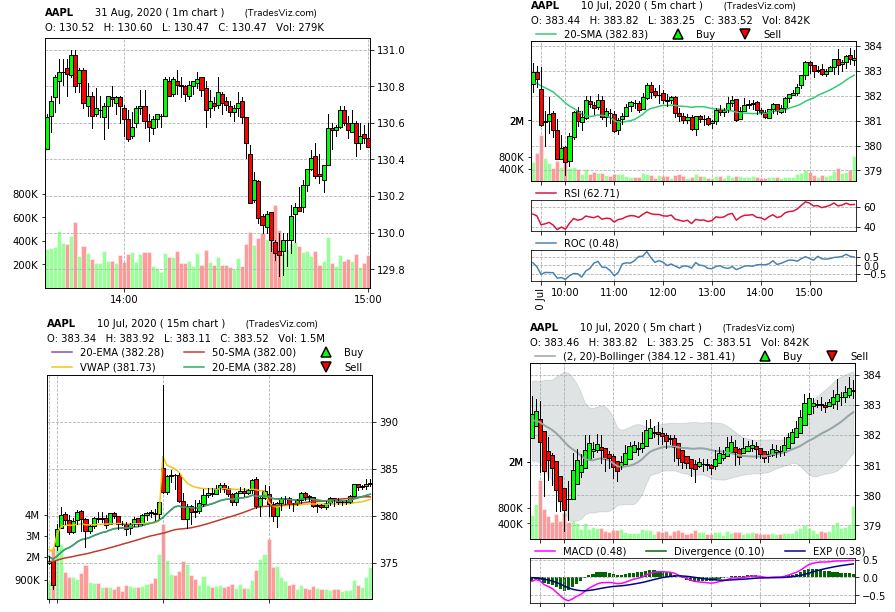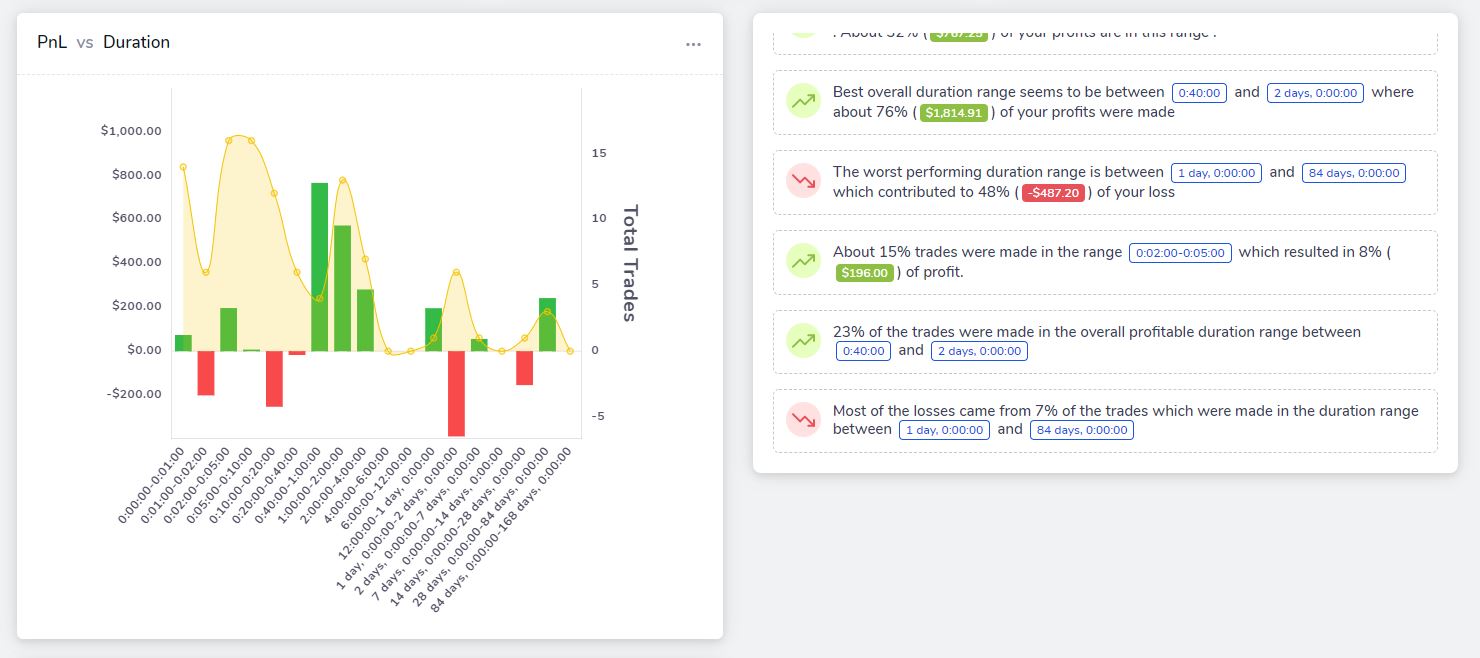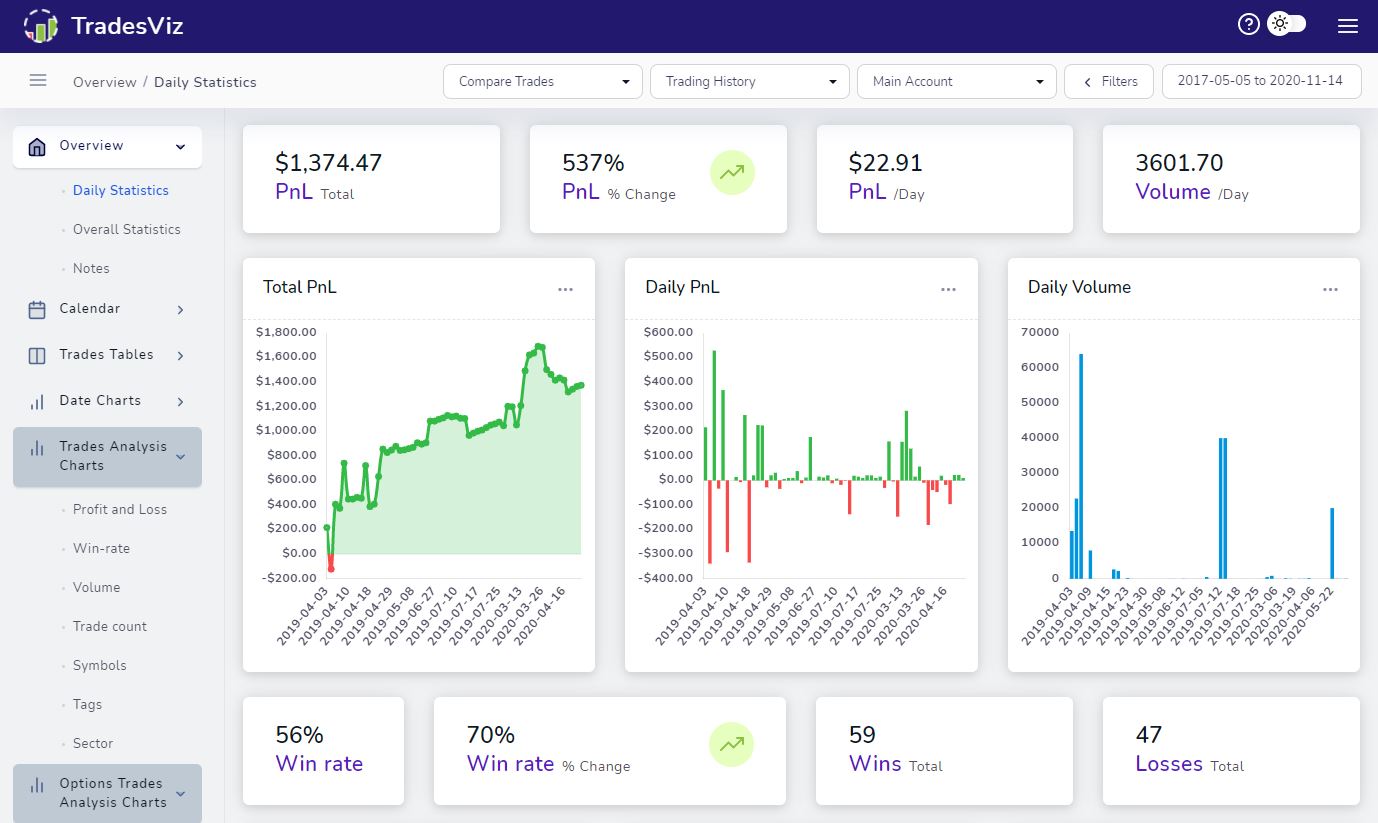 ​
You get all of the above features and more in just 1 subscription.
No multiple tiers, no complicated features list -
just 1 subscription
. Our free plan has a generous import limit of 3000 executions per month (way more than ANY other paid online trade journaling service). No other online trade journaling service matches our feature set or our competitive pricing.
Some more features you might be interested in:
More features and in-depth details can be found on our blog here:
tradesviz.com/blog
Go ahead and give us a try!
Sign up here
and Start a 7-day free trial - cancel anytime you want!
If you don't use a trading journal currently, we highly suggest doing so! It takes just a few minutes every day and over time, you will accumulate a wealth of information and knowledge that will make your progress and learning in trading much faster and easier.
For all new users, we are giving you a coupon to celebrate the new year with Canadianmoneyforum.com
!
Use coupon:
to get 40% off your subscription!
The coupon + yearly subscription discount gets you a savings of over 55% ($130 off)!

Please let us know if you have any feature requests, questions, or if you require any assistance with using the TradesViz platform! You can leave a message here on this form, or email us at

[email protected]

or chat with us on tradesviz.com.